∙
4 years ago
Head to one of these hairdressers for your dream style!
Whether you've been dreaming of a certain cut for a while, or feeling spontaneous and keen to spice things up with a new colour, it's time to stop shying away and take a leap of faith! If you're located near Gosford, we have found the perfect hairdressers to visit! Specialising in a range of services from cuts and colours to balayage and trims, whatever you desire you can get in Gosford! Stop putting yourself second and book in at one of these amazing hairdressers and get the style you've been wishing for!
So you've finally decided to go for it and get that new winter look! If you're looking for a Gosford hairdresser who you can trust with your lovely locks, be sure to check out the fantastic locations below!
If you're looking for somewhere with years of professional experience, don't go past Judy Dowd's Hair Studio. Providing a range of both mens and ladies hair services, if you're after a basic trim or a complete re-style, you can get it here! Home to a welcoming and modern salon, this is the perfect place to come and relax while a talented stylist sees to your hair.
Are you bored of your usual style? Keen to brighten up your locks with a lick of dye? From hair colouring and foils to permanent waving, straightening and extensions, there is a service for everyone at this award-winning Gosford hairdresser. Open Monday through to Saturday, as well as offering an appointments-only service on Sundays, call the friendly team at Judy Dowd's Hair Studio and book your next trim in today!
Where: 6/8 Karalta Road Erina NSW 2250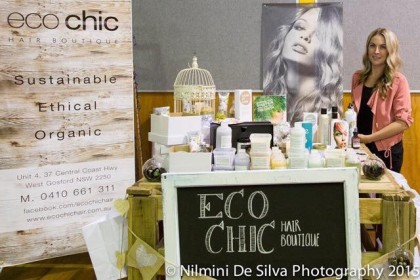 Looking to experience complete luxury while having your locks seen to? Then we suggest visiting the fashion-forward team at Eco Chic Hair Boutique. This welcoming and relaxing hairdresser is well known for their passionate and professional stylists, dedicated to delivering the highest standard of service.
Offering services including foiling, perming, cutting and formal styling, whether you're looking to jazz things up with a curly style or in need of a professional up-do, the lovely team at Eco Chic Hair Boutique can help. Fed up with your frizzy hair? Book in with one of the professionals and opt for a chemical hair straightening treatment. For brilliant service in a friendly environment, don't go past this Gosford hairdresser.
Where: 4/37 Central Coast Hwy West Gosford NSW 2250
If you're searching for a salon that is well-known for its experienced team and customer satisfaction, visit Passion Hair and Beauty. Whether you're after a subtle trim or a new set of nails, you can make this your one-stop-shop for all of your beauty needs.
Keen for a complete re-style that will make heads turn? Perhaps you just need a simple touch up on your roots? No job is too big or too small for the team at Passion Hair and Beauty, so don't miss out. Home to a variety of professional salon products, you know that whatever is used on your hair is moisture-rich and premium. Pick up the phone, book an appointment and relax at this fantastic Gosford hairdresser while one of the talented staff transforms your dull look into a stunning style!
Where: 2 Avoca Dr Kincumber NSW 2251
What about your skin, you ask?If you're in the mood for TLC check we suggest reading this blog that features some of the best Gosford beauty salons!
Did we miss your favourite Gosford hairdresser? Tell us where you love to visit below!